Hi everyone! My name is Sara and I'm an algebra teacher (high school math) in Texas. I love cats, silly iPhone games, and of course cross stitching! Margaret Sherry designs got me back into cross stitching during college. I look forward to participating in SALs and exchanges with my fellow stitchers!! Here are a few designs I've done!
Stitching Helpers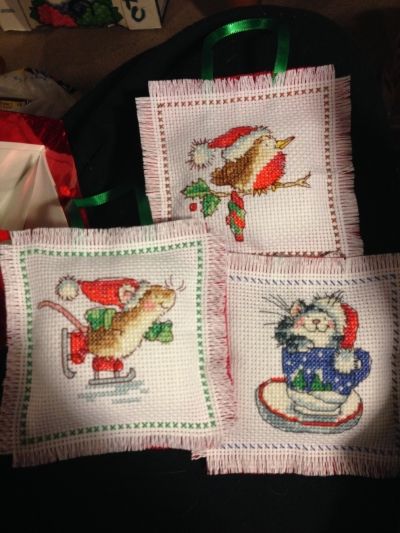 Christmas charts made into ornaments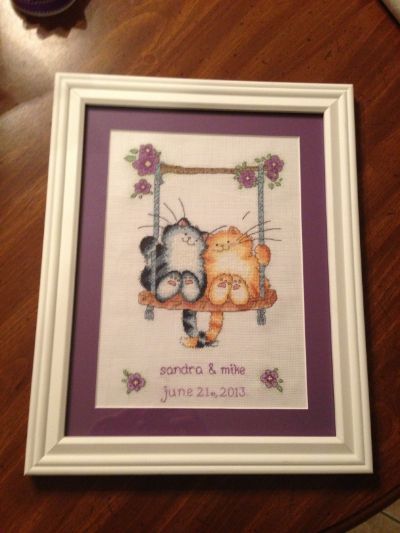 A kit done and edited for a friend's wedding!
Love,